Share this content on your website, blogs or social media to build and nurture your audience.
Each Of These Self-Help Packages Includes All Of This Easy To Share Content...
Each bundles comes with ten 400 word blog posts that perfectly encapsulate the topic. These articles range from beginner to intermediate learning levels. They are perfectly suited to reach an eager audience.
What Is a Highly Sensitive Person (HSP)?
To Cope as a Highly Sensitive Person, Stop Marinating in Painful Emotions
How the Highly Sensitive Person Can Cope with Emotional Fatigue
This 4-Step Process Can Help You Make Better Decisions as a Highly Sensitive Person
Coping with Rejection as a Highly Sensitive Person
How a Highly Sensitive Person Can Cope with Overstimulation
Coping as an HSP On Social Media
5 Coping Questions the Highly Sensitive Person Can Ask When Emotions Run High
Coping As a Highly Sensitive Person The Good News
3 Proven Coping Strategies for Highly Sensitive People
A great way to introduce your blog post, and enhance it visually is to use a blog header.
You can use these blog headers at the top of your blog post, as a featured image or share it on your socials with a link back to your content.
We have used a canva template for these so that anyone can edit them without having to pay and learn new software. You can instantly change the colors, images, or even titles if you want to ensure your content is unique. It's also very easy to add your logo or branding.
We have extracted the best quote from each articles, and created a "drop quote" image in Canva.
You can use these images to break up the text of your blog post, or use them on their own on your social accounts.
The Canva template is easy to use, and offers you unparalleled versatility in exporting and delivering your content.
To maximize your delivery options, we have included audio versions of the above articles. These high-quality audio files harness the peak A.I. technology available to end users.
Each blog post/article has a matching audio MP3
Example Uses:
Post these to your blog
Offer the audio as a free bonus
Chop them up and use as soundbites
Use the audio to create videos
Create an audiobook
Mix and match to make "motivational mixtapes"
Use as seed content to create something unique. (i.e. take the audio article and then record your thoughts or experiences that relate to the article)
We extracted the 3 key lessons from each article into one-line hard-hitting tips.
These 30 tips are perfectly sized to share on socials or create images. Alternatively, you could collect tips from multiple self-help shareables and combine them to create a large repository of self-help tips.
Done-For-You Social Media Content
We took the 30 tips from above, and created done-for-you content that you can use to share on your websites or social media.
We took the extracted tips from the last section, and turned it into Instagram content.
We include two different image sizes:
1080 x 1920 – This is the ideal size for Instagram Story's. Stories are quickly becoming one of the most widely shared content on Instagram.
1080 x 1350 – This is the ideal size for your typical Instagram post. Instagram images can also be square or landscape sized, but this portrait format gives you the most real estate on the feed.
A link to the Canva template is available so that you can edit (add your branding, change colors, etc.) and export (multiple formats) right in your web browser.
We took the 30 tips we extracted from the articles and repurposed them into 30 Facebook friendly sized images that you can use to promote your offer, business or brand.
These images fit best on the Facebook platform, but you can use them anywhere.
Your download file will include a link to Canva so you can easily edit (for example add your website info!) right in your browser.
We also repurposed the tips into perfectly sized images for Pinterest.
Pinterest has over 445 million daily users. Women have always made up the majority of that user base but Gen-Z and men are currently the fastest growing audience.
Your download file will include a link to Canva so you can easily edit and share right in your browser.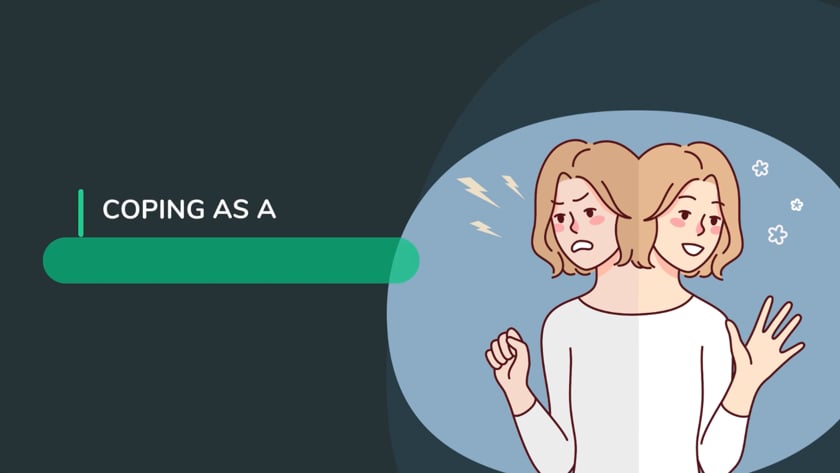 All 30 tips have been added to a self-help PLR video. Once again, we are harnessing the power of Canva.
All you need to do is visit the link we share with you and download the content as an MP4 video.
However, it's what you can do that is far more interesting.
With Canva you can edit the video, change the music and even record a Voiceover. All without ever leaving your web browser and all for free!
30 Tips Video Template - Mobile Friendly
The same tips as the above video, except this time we have drastically changed the style.
Note: We changed the dimensions to make this video mobile friendly.
Purchasing our products means you agree to our PLR License. This license is included in your download file as well.
You Can NOT sell Resell Rights
You Can NOT sell Master Resell Rights
You Can NOT sell Private Label Rights
You Can NOT share editable files
You Can NOT share any Canva templates
If you have a question about what you can or can't do – contact us
These self-help shareables are meant to be …shared! Essentially you can do whatever you want besides the few terms we mention above.
Some examples of what you can do:
Can edit, take apart, add to, or sell as is (personal use only)
Can be bundled with other products
Can be offered as a bonus
Can be added to paid membership sites
Can claim full authorship
Can be used for opt-in bonuses (newsletter signups, etc.)
Can be used as website content
Can be used for blog posts
Can be used on your social media